ALD 2021 Innovator Awardee
The ALD Innovator award "For Original Work and Leadership in ALD" will be presented on Monday during the  Plenary Lecture Session.
Stacey F. Bent
Stanford University, USA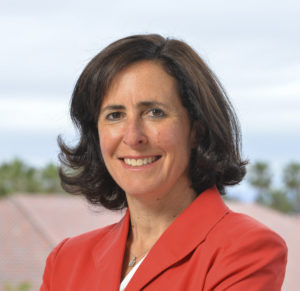 Biography: Stacey F. Bent is the Jagdeep and Roshni Singh Professor at Stanford University, where she is Professor of Chemical Engineering and Professor, by courtesy, of Chemistry, of Materials Science and Engineering, and of Electrical Engineering. Professor Bent obtained her B.S. degree in chemical engineering from UC Berkeley and her Ph.D. degree in chemistry from Stanford. After carrying out postdoctoral work at AT&T Bell Laboratories, she was on the faculty of the Chemistry Department at New York University before joining Stanford University in 1998. At Stanford, she currently serves as Vice Provost for Graduate Education and Postdoctoral Affairs. Stacey Bent's research is focused on understanding surface chemistry and materials synthesis and applying this knowledge to a variety of problems in sustainable energy, semiconductor processing, and nanotechnology. Her research on atomic layer deposition (ALD) has ranged from fundamental mechanistic studies to applications in solar cells, fuel cells, catalysts and batteries. She and her group have been active in the development of area selective ALD. Professor Bent has published over 250 papers, presented over 300 invited talks, and supervised nearly 50 Ph.D. students and 20 postdoctoral scholars. She has been involved in the AVS and has participated in the organization of international conferences on ALD.  She is a Fellow of the American Chemical Society (ACS) and the American Vacuum Society (AVS). She received the ACS Award in Surface Chemistry in 2018 and the SRC Technical Excellence Award in 2020. She was elected to the U.S. National Academy of Engineering in 2020.